Beth Hammond Doula Services and Love to Sleep Consulting Services provide a full spectrum approach to parenthood. From education and support before your baby is born, guidance and support during the early weeks postpartum, to help getting your baby or toddler to sleep, Beth Hammond comes along side the parents and guides them through the overwhelming and amazing process of becoming parents.



Postpartum Doula Services

Beth Hammond provides loving, educated and empowering doula support. Doulas throughout history have come along side families and provided education, respite, support and nurturing to new parents. Beth continues the tradition by providing each family with the support they need. Since each family is different, these services may vary depending on each family's needs. Overnight and daytime services are provided with support including caring for your newborn, education, bathing, lactation support, nurturing the new mother, signs of postpartum depression and calming and soothing fussy and overstimulated babies. Beth has worked with hundreds of families, including dozens of sets of twins and many sets of triplets and is considered a twin and preemie baby expert. Whatever your needs, Beth will come along side your family and guide you through the postpartum period. Please see http://doulabeth.com/Services_Provided.html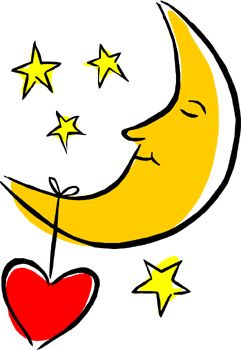 Love to Sleep Consulting

Love to Sleep Consulting is true to it's name. Beth Hammond knows that most parents not only love to sleep, but need sleep. Beth also knows that most parents want their baby or toddler lovingly taught and encouraged to sleep. Beth has studied all types of sleep guides but most importantly she has worked with hundreds of families. Her experience with babies and parents gives her the skills, empathy and knowledge to help new parents learn the basics of sleep and help their baby or toddler learn the tools they need for a good night's sleep. A good night's sleep in not too far in the future when you bring Beth Hammond in to help guide you through the process. Please see http://doulabeth.com/Sleep___Fussy_Babies.php

Teaching and Speaking

Beth Hammond teaches several classes preparing expectant parents for parenthood, helping grandparents be the best grandparents they can be and helping families solve baby and toddler sleep issues. These classes are informative, fun and are offered frequently. Beth is also an excellent public speaker and will share her knowledge and sense of humor with many types of groups. Please see
http://doulabeth.com/Testimonials___Resources.html

SERVING ALL OF THE CALIFORNIA BAY AREA.

*************

TESTIMONIALS

"Beth is a doula in every sense of the word. She was there to mother me, to support me in mothering the new baby and to offer a much needed shoulder to lean on. I cannot imagine those first few months without her presence in our lives." Julie, mother of Dane

**************

"I have come across a few angelic people in my life and I consider Beth to be one of them. She was there for me and my family when I was sleep deprived and needed someone I could trust to look after my son at night. She watched over him and woke me when he needed to nurse. Having Beth's help allowed me to sleep without worry and allowed me to be more rested during the day so that I could properly care for my newborn. She also gave me some of the best advice a new mom could recieve. I love that she truly cared for my baby. After a very short time Beth felt like a part of the family." Gina, mom to Ty.

****************


"Having an older child, I thought I was already prepared with sleep techniques in getting my babies to sleep through the night. However, with twins came a new batch of challenges. Beth's techniques and tips were a huge help and slowly (but surely) progressed my twins' sleeping habits to where they are now sleeping through the night at 4 months.
The nights that you came, you always provided us with such hope and encouragement that we would soon "get there". I am and will always be so appreciative of your time and can't thank you enough for all of your assistance. We are so thankful to you and wish we could have an opportunity to work with you again." Heidi, mother of twins Aidan and Olivia and older sister Sophia

***************


"Beth came into our lives when my daughter was 3 weeks old as a Post-partum Doula. I am grateful for her advice and her willingness to listen to our needs and help us meet them (versus imposing her own parenting style on us).

When her tenure was up after 8 weeks, I continued to consult Beth regarding my daughter's emerging sleep patterns. I had planned on breast feeding our baby and sleeping her in a bassinet near my bed. Our baby had other plans. We started co-sleeping as a coping mechanism, not by choice. At 10 weeks our baby was still on our bed and was falling asleep at the breast versus on her own. She was up countless times during the night and could not soothe herself back to sleep. My husband and I were exhausted. I was worried about my ability to care for my children on so little sleep and my husband, a physician, was worried about his ability to care for his patients. We had reached the end of the line.

Beth gave us the fortitude and advice we needed to help my daughter sleep better and on her own. Beth clarified our goals: getting Ariel to sleep in her bed, helping her learn to soothe herself to sleep on her own, and helping her sleep longer between nighttime feedings. After a week our baby was falling asleep on her own and sleeping in her own bed. Beth was also able to come up with a nap and sleep schedule taking into account Ariel's natural sleep rhythm, and also our family's busy schedule.

There aren't enough words of gratitude for Beth. Her sage advice and wealth of knowledge helped our family get through some trying times!" Ali, mother to Ariel and Fenn


****************


When we learned we were pregnant with twins, we had expected it to be a difficult journey, especially with our 3 years old daughter in tow. Luckily we had Beth with us for the first 4 months after birth, her advice and assistance on sleep training the twins really made our life a lot easier. It is such a simple concept of putting them on a regular schedule, keeping the bedtime consistent, but it really built a great routine for our twins that now, at 9 months old, we're still able to continue to put them down at night with very little effort. Beth helped us learned that we could establish healthy sleep habits for our babies by providing a structure. We can't imagine surviving the fourth trimester without her! Thank you Beth! Grace, mother of twins Abby and Mia and older sister Bailey.

****************

(925) 330-4567 doulabeth@hotmail.com